Janice Redman, sculptor, was born in Huddersfield, England and received her BFA from Kingston University, Surrey, and her MFA from the University of Ulster in Belfast, Northern Ireland.
She is a former Fellow of the Fine Arts Work Center In Provincetown, Massachusetts,and has been the recipient of many awards, including The Hassam, Speicher, Betts and Symons Purchase Prize from the American Academy of Arts and Letters and a Massachusetts Cultural Council award in sculpture. Her residency programs include Yaddo in Saratoga Springs, New York,and the Core Program at the Museum of Fine Arts In Houston, Texas.
Redman's work has been shown nationally and is represented by Clark Gallery in Lincoln, Massachusetts. Her work can be found in the permanent collections of the DeCordova Museum and Sculpture Park in Lincoln and the Eli and Edythe Broad Art Museum in East Lansing, Michigan.
"My work," Redman says, "is rooted in my everyday experience and my personal history. My mother was a seamstress and a lace maker; my father restored antique clocks, working in a small shed at the bottom of the garden. The rest of my family has worked in the wool mills or steel industry, making tools. So I come from a family of "makers," and that is what I do: I make things. Using domestic objects I have an intimate connection to, I work intuitively and, in many cases, repetitively. The act of making becomes a personal ritual, a process of revealing that which lies beneath the surface of the everyday."
Janice Redman lives in Truro, MA with her family, bees, chickens,and large vegetable garden.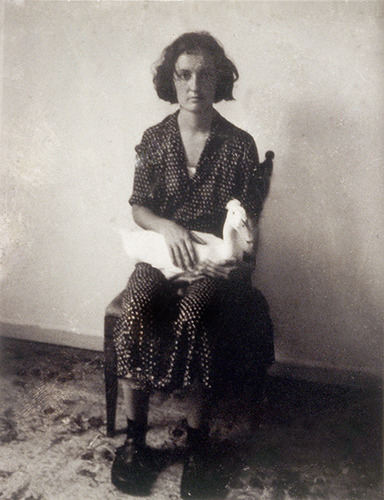 Self Portrait, Houston, TX 1991